Sounds easy doesn't it, but sometimes it is difficult to start that conversation.
The Mobile Outreach vehicle will be out and about in December and will be at the Bristol Veterans Hub, Bedminster on 29 December.  Come along for a bacon butty and a coffee, you may be a veteran or still serving, all are welcome.
Think about starting that conversation with people who can relate to your experiences, you are not on your own and there are always people who will listen.
There are also lots of other ways to access support.
Op Courage:  The Veterans Mental Health & Wellbeing Service can provide help.  In the South West Op Courage can be contacted on 0300 365 2000.
If you are still serving you can also call the Military Mental Health Helpline on 0800 323 4444
If you experience a mental health crisis you can also get help by dialling 111, booking an emergency GP appointment, visiting A&E or by calling 999.
It's Always Ok to Ask for Help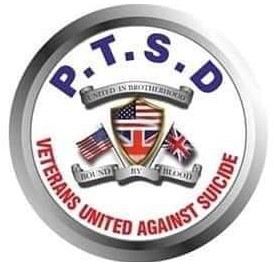 Emergency Contact Phone Numbers:
PTSD Resolution:  0300 302 0551, Royal Marines Association (Welfare): 0800 468 1664, SSAFA: 0800 7314880, NHS T.I.L.S: 0203 317 6818, MIND: 0300 123 3393, Help a Squaddie: 0300 365 1332, Pheonix Heroes: 01206 932488, Veterans Safety Net: 0800 031 4368
Contact your GP to be referred to:
Trauma Stress Service:  0203 228 2969, Assist: 01788 560800, BACP: 01455 883 316, Cruse Bereavement Care: 0844 477 9400, BAPCP: 0161 797 4484